Cassie for Staffing Agencies
Flexible, scalable compliance software for staffing agencies
Cassie can help your staffing agency to become fully compliant with any legislation as well as providing live monitoring and reporting on your candidates preferences.
Ensure your staffing agency meets new CCPA requirements and stays ahead of curve when it comes to consent management. Our consent management software for staffing agencies enables you to handle your data confidently, carry out ongoing monitoring and helps to reduce risk in a volatile regulatory landscape.
Staffing Compliance Guide
Does CCPA apply to your staffing agency?
For your staffing agency to qualify for CCPA, you only need to meet one of these criteria:
Entities processing personal information with annual gross revenue in excess of $25 million


Those who annually buy or sell for commercial purposes, information of 50,000 or more Californians, households or devices (or organisations that derive 50% or more annual revenue from selling such information)


There is also a separate bill still under consideration in California, AB-2546, targeted at strengthening anti-spam laws and moving California—and in effect the rest of America—away from opt-out marketing permissions.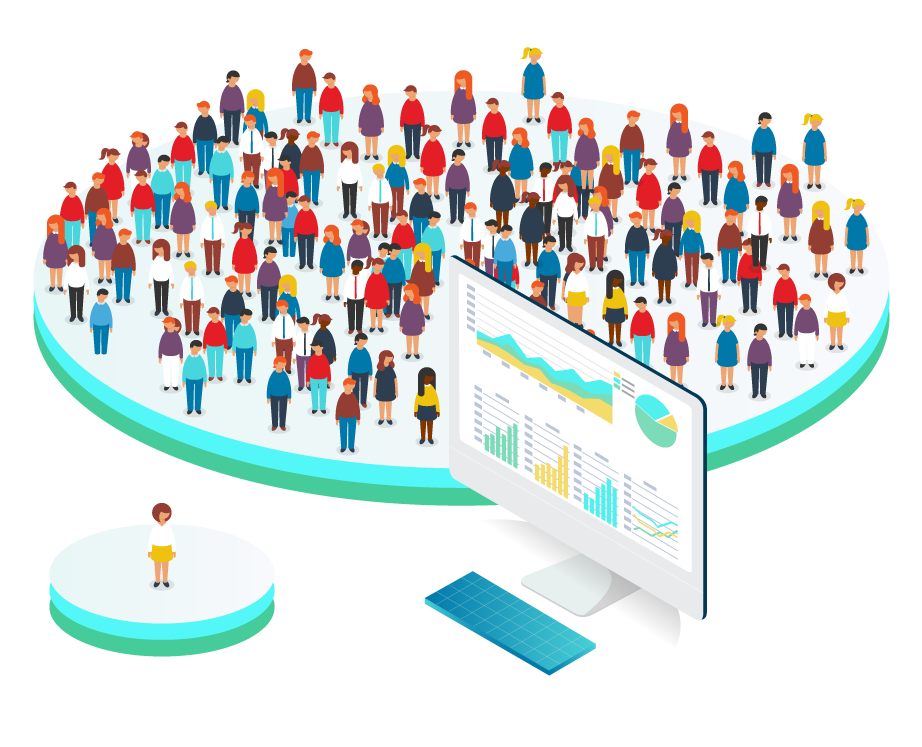 Live monitoring and reporting of candidate preferences
A common challenge for staffing agencies is the siloed databases and systems handling candidate data across multiple locations. This main compliance challenge for agencies is to track, trace and update candidates consent and preferences. Cassie allows your agency to centralize customer consent and preference data into one version of the truth. Take a more intuitive approach to consent management by coordinating disparate systems, connecting different departments and monitoring update changes in real time.
---
Improve your communications
Staffing agencies often find they will interact with several audiences throughout their day: whether that be candidates, clients or outgoing marketing communications. Improve the effectiveness of your communications by discovering how your audiences like to engage with your staffing agency, meaning you can tailor your messaging and create focused granular marketing campaigns. Thanks to the real-time data collected via Cassie's portal you can more intelligently target your marketing messages and increase the likelihood of job applications or client conversions.
---
Be compliant with any regulation
We manage 2.5 million preferences each day, and with CCPA in a state of flux, and the added complication of Amendment AB25, it's vital your agency stays aware of the changes and maintains compliance. Outside of CCPA, there are new state regulations being introduced, each with their own interpretation on consumer data protection and it's likely that laws will be reviewed and changed in the future. Add to this the complexity of the EU's GDPR and you'll also be battling to keep on top of international laws as well. This is why we built Cassie with change in mind; our flexible platform is always in line with the latest regulation and industry standards.
---
Reduce risk & avoid costly fines
Whilst you may be aware of the laws surrounding GDPR and may have carried out measures to meet these standards, it's vital to remember the requirements for CCPA are different and require rigorous standards to be met. One of the most apparent differences between the two, are the fines involved. In August 2019, for example, a Bedford Estate Agency were fined £80,000 when "the agency in question failed to keep their tenant and landlord data safe when personal data was transferred from the agency server to a partner organisation." In the same month fines worth £282 million were issued to British Airways and Marriott Hotel as well. This clearly shows that the ICO is serious about issuing fines to companies both large and small.
If we were to use the Cambridge Analytica scandal as an example, in which 24.6 million Californians were affected, this particular instance would have resulted in a $61 Billion internal fine as well as a $187 Billion international fine.
It's clear that a 'one size fits all' approach isn't appropriate and proper practices need to be put in place to ensure compliance. Our compliance software for staffing agencies, Cassie, ensures that you're compliant at a global scale.
---
Build trust and loyalty with your candidates and customers
Transparency is key when it comes to handling people's data. The laws are there to protect people, their data and how it is used: there has never been a greater focus on the power of the individual. People are more aware than ever before that their data holds power and they expect companies to handle it ethically. They want to make sure they are dealing with a trustworthy company and that affirmative action will be taken to ensure their needs are met. To create real stand out, you must be able demonstrate that you are responsible with your agencies data as well as providing a holistic and auditable view of your consent relationship, providing full transparency if requested, by a DSARs request. Having vigorous, user-friendly systems in place is integral to handling such requests.
Understanding the impact of CCPA on staffing agencies
Gain a deeper understanding of the challenges staffing agencies when it comes to compliance by downloading our whitepaper. The paper helps you to understand the personal data staffing agencies hold, the dangers of not being compliant and how you can turn compliance into a strategic advantage.